Jeff K & Overtones
| | |
| --- | --- |
| Date: | Sat, Sep 14, 2019 |
| Time | 6:00 PM to 9:00 PM |
| Venue: | 11663 Agate Road Eagle Point Oregon 97524 |
| Contact: | Tasting Room Staff |
| Phone: | 541-826-8953 |
| Email: | info@bayerfamilyestate.com |
Jeff K and Overtones perform live September 14th at Bayer Family Estate!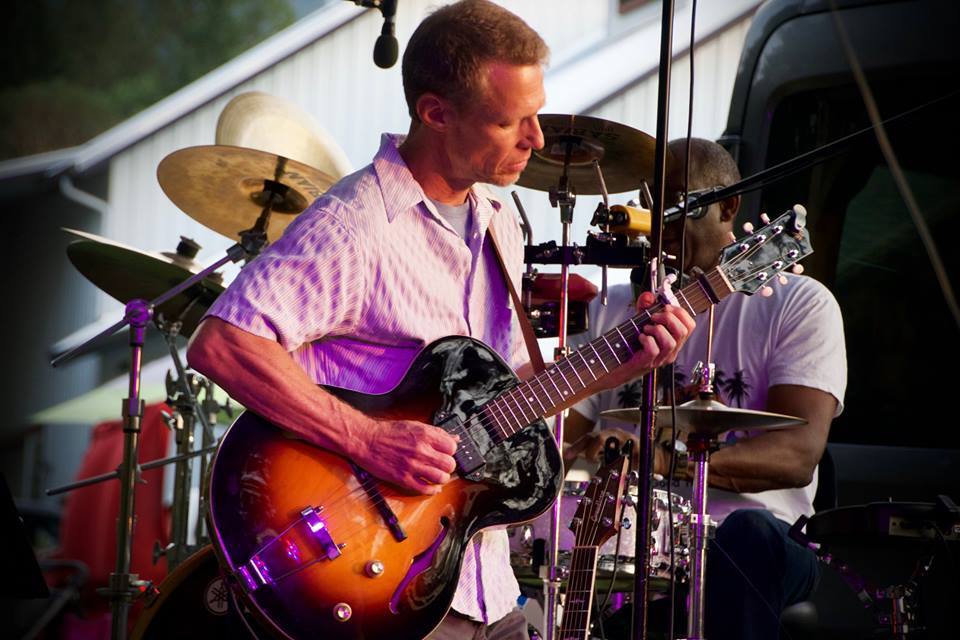 Jeff Kloetzel is a gifted singer/songwriter and soulful solo performer. Upon the release of his latest full production CD, "Long Time Coming", Jeff teamed up with seasoned drummer David Bolen and bassist Donnie Yance. This rhythm section duo is known as OverTones. The core group also incorporates guest artists for some of its performances. Together Jeff K and OverTones have created an exhilerating live show.
What is so special about their sound is that it crosses many traditional lines and is defining a new genre of music. Artists like The Dave Mathews Band, Rob Thomas, Taylor Swift, Maroon 5, Michael Jackson, Garth Brooks, Carrie Underwood and Earth, Wind, & Fire have captured cross-genre audiences with a unique blend of talent, personality and originality. For those wanting musical categorization, Jeff K & Overtones can also fall into Pop, R&B/Funk, Country, Folk, Light Rock, Adult Contemporary and Jazz.
Admission is $15 for general public, $10 for wine club members. Admission includes a glass of Rosé and a live music experience at one of Southern Oregon's most beautiful wine destinations. CABA Empanadas will be selling plates. Please, no outside food or drink. Wine, Dine & Dance with us!
TICKETS ARE STILL AVAILABLE AND CAN BE PURCHASED AT THE DOOR. We hope to see you there!