Salsa Brava!
| | |
| --- | --- |
| Date: | Sat, Aug 3, 2019 |
| Time | 6:00 PM to 9:00 PM |
| Venue: | 11663 Agate Road Eagle Point Oregon 97524 |
| Contact: | Tasting Room Staff |
| Phone: | 541-826-8953 |
| Email: | info@bayerfamilyestate.com |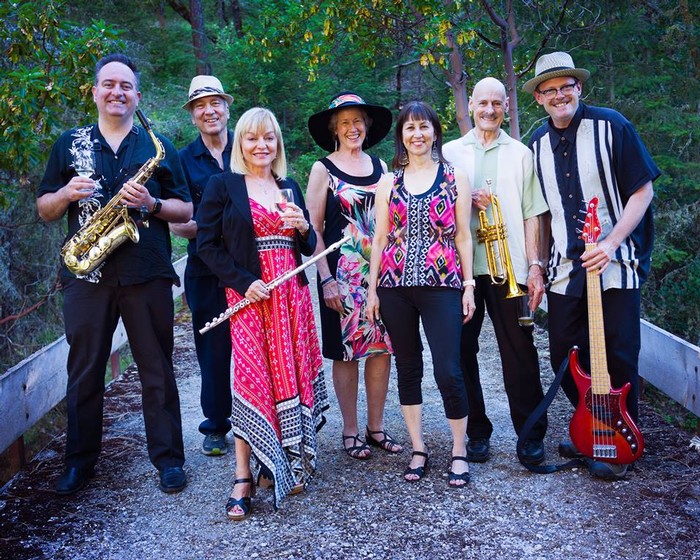 Salsa Brava plays at Bayer Family Estate August 3!
Get ready to dance!!! Salsa Brava! is a 7 piece dance band influenced by the melding of African rhythms and European harmonies that occurred uniquely in Cuba and later enriched by elements of Jazz, Rock and Soul music in New York's Spanish Harlem, becoming that unique, hot, spicy music that has been come to be known as Salsa.
The band plays a rich array of dance styles, including Afro Cuban salsa, son Cubano, cumbia, merengue, bolero, bachata, cha-cha, plensa and Latin Pop. Bluesy horn solos weave together over upeat polyrhythms created by piano montuno, percussive rhythm patterens of congas, timbales and anticipated bass lines. Balancing out the instrumentals are the vocal leads and harmonic choruses creating an altogether scintillating beat that makes the body want to move!
This unique concert will start with a group dance lesson! From 6-6:30, members of the band will lead a salsa lesson. Music starts at 6:30. CABA Empanadas will be selling plates. Admission is $15 for general public, $10 for wine club members. Admission includes a refreshing glass of Rosé and entry to the concert.
TICKETS ARE STILL AVAILABLE AND CAN BE PURCHASED AT THE DOOR. We hope to see you there!