May 14, 2019 |
Quinnan Picton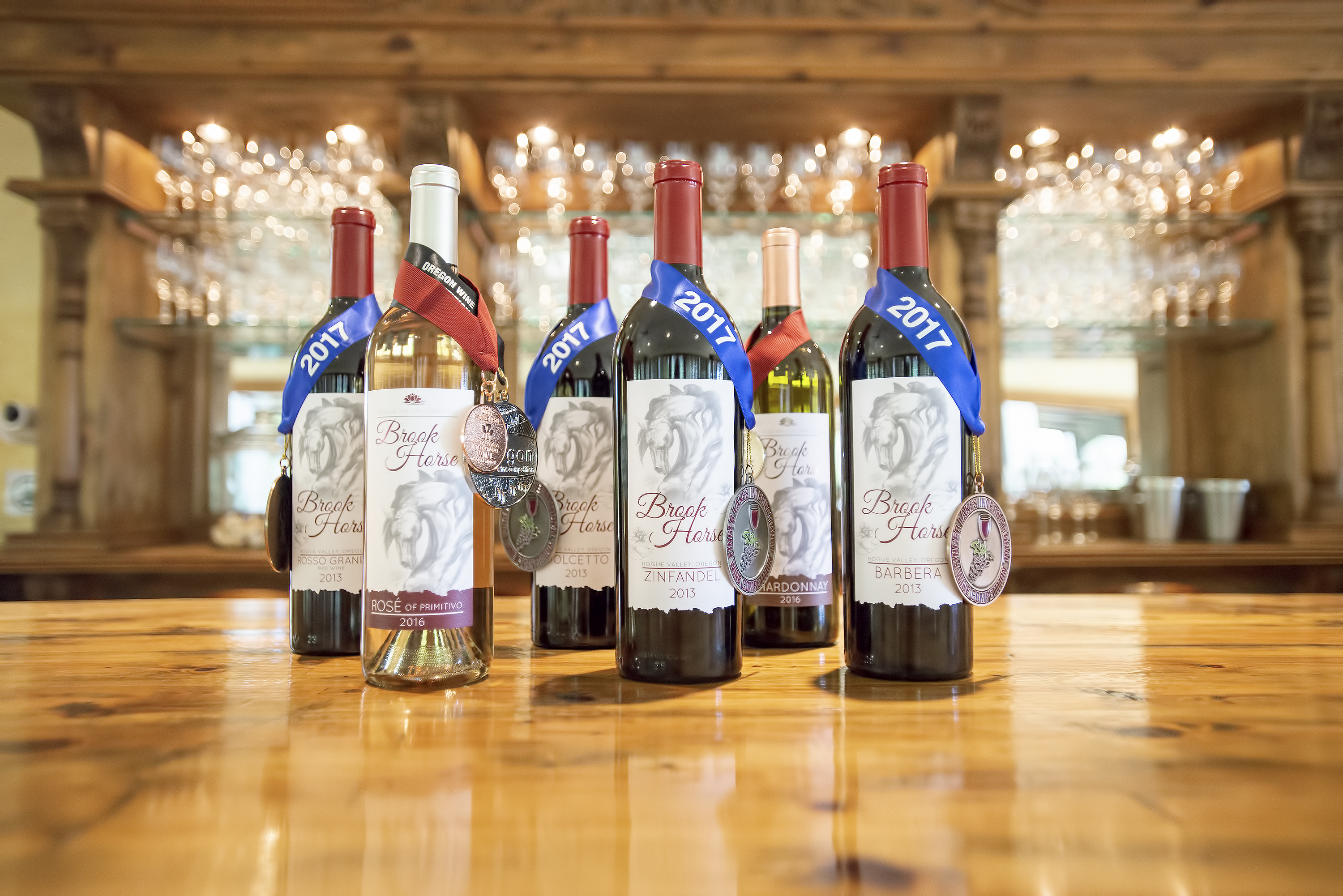 Our May wine club release is a double feature of excellence! On May 18th, we are proudly releasing the 2017 Chardonnay and 2015 Barbera to our wine club members. This release party will feature a late lunch pairing. The Barbera will be paired with a penne pasta dish in a rich vodka sauce with pancetta. The Chardonnay will be featured with a fresh dessert. Frankie Hernandez will be playing tunes on stage. Members are welcome to pick up their wines and enjoy the party from 2-5 PM! Not a wine club member (yet)? Join HERE or sign up at the tasting room!

Want to know more about our featured wines and their awards? The 2018 Wine Press Northwest Wine Competition awarded our 2017 Chardonnay a prestigious DOUBLE PLATINUM award and our 2015 Barbera won GOLD. The 2015 Barbera also took a DOUBLE GOLD at the 2017 San Francisco Chronicle International Wine Competition!
2017 Brook Horse Chardonnay
Nose: Almonds, honey, light melon, toffee, fresh cut grass, fava bean husk, and leche (carmelized milk)
Palate: Bright start, nice acidity to open, which leads to the creamy body that malolactic fermentaion provides. Notes of graham retro nasally, as well as Asian pear, and some poached apple.
Color: Golden Straw
The 2017 Brook Horse Chardonnay is a unique blend of old and new world aromas, ranging from fresh cut grass and flint to Spanish melon and toffee. This succulent white starts brightly with hints of Asian pear, yields to a balanced creamy mid-palate and finishes with hints of dried thyme and lemon.
2015 Brook Horse Barbera
Nose: Bordeaux cherry, anise, wild strawberry, oregano, tarragon, sweet basil, rubbed sage, light pipe tobacco, split cedar
Palate: Fruit forward on the palate, with the cherry and strawberry at the fore. The acidity is there, but not overwhelming to the overall light structure of this wine. The finish is full with Italian herbs, basil, tarragon, and dusty herb roasted lamb bark (the crust on the outside of the rack of lamb that has all the toasted herbs that makes amazing flavor compounds), and the tannin is just enough to let you know you should have this with meat, or meat-based sauce.
Color: Ruby-Garnet
The 2015 Brook Horse Barbera is our expression of a classic Italian varietal. The bouquet displays notes of fresh wild strawberries and Bordeaux cherries that mingle with tarragon, sweet basil, and split cedar. Fruit leads on the palate and finishes with a dusty tannin that begs for roasted lamb. Drink from now to 5 years.