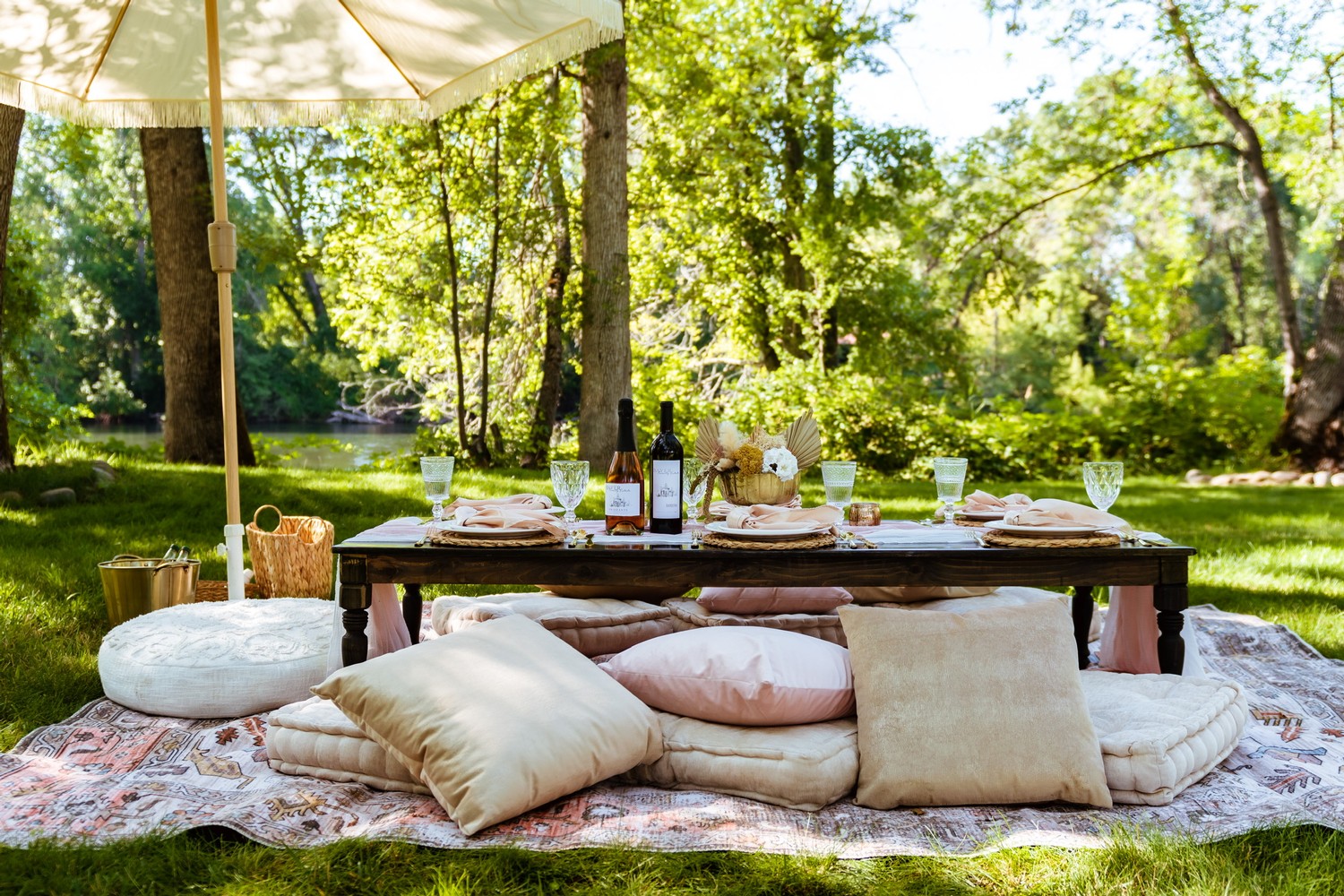 Bayer Family Estate Announces Sense of Taste Gourmet Wine & Dinner Series Explore the marriage of food and science with a five-course meal and wine pairings.
EAGLE, POINT, OR – Bayer Family Estate, Oregon's premiere producer of estate-grown Italian varietals, announces a new fine dining dinner series: Sense of Taste. Throughout the summer, Bayer Family Estate will host a total of six gourmet five-course wine dinners, all inspired by the sense of taste. World-renowned Chef Carl Krause will explore the foundation of taste with a focus on a different flavor each evening: sweet, salty, sour, bitter, umami, and a surprise "sixth sense" experience.
Each dinner ticket includes a wine-inspired "cocktail", a variety of award-winning Bayer Family Estate wines, a five-course gourmet meal thoughtfully prepared by Chef Carl Krause, live music and entertainment, and exclusive access to the Bayer Family Estate's private gardens. Guests are welcome to purchase a ticket to more than one dinner in the series for the ultimate dining experience.
Make a reservation: www.bayerwinedinners.com/reservations
"Sense of Taste" Dinner Series Dates:
"Sweet": July 1, 2023
"Salty": July 8, 2023
"Sour": July 22, 2023
"Bitter": August 5, 2023
"Umami": August 12, 2023
"Sixth Sense": September 9, 2023
To learn more and to reserve your seat, visit www.bayerwinedinners.com or email info@bayerfamilyestate.com. In order to preserve the intimacy of each event, tickets are limited to 16 guests per evening.
About Bayer Family Estate:
A premier producer of estate-grown Italian varietals in the Rogue Valley, Bayer Family Estate offers a diverse selection of award-winning red, white, and sparkling wines. The world-class quality wines express distinctive flavors of Southern Oregon's unique landscape, and are proudly grown on our 16 acre riverside vineyards.
The Bayer Family invites you to join them in exploring the beauty of food, wine, and community in the beautiful Rogue Valley. Whether you enjoy our wine in the tasting room, at one of our private dinner events, or in the comfort of your own home, we know you'll feel like family at first sip. www.bayerfamilyestate.com
About Chef Carl Krause
Chef Carl Krause, Culinary Institute of America graduate and apprentice under James Beard Award Winner Barbara Lynch, has made his mark in the culinary landscape at world-renowned restaurants like Biwa and Minam River Lodge. Creative and thoughtful, Chef Carl's elevated yet down to earth dishes strike the balance between opulence and authenticity.
Learn more at www.bayerwinedinners.com.